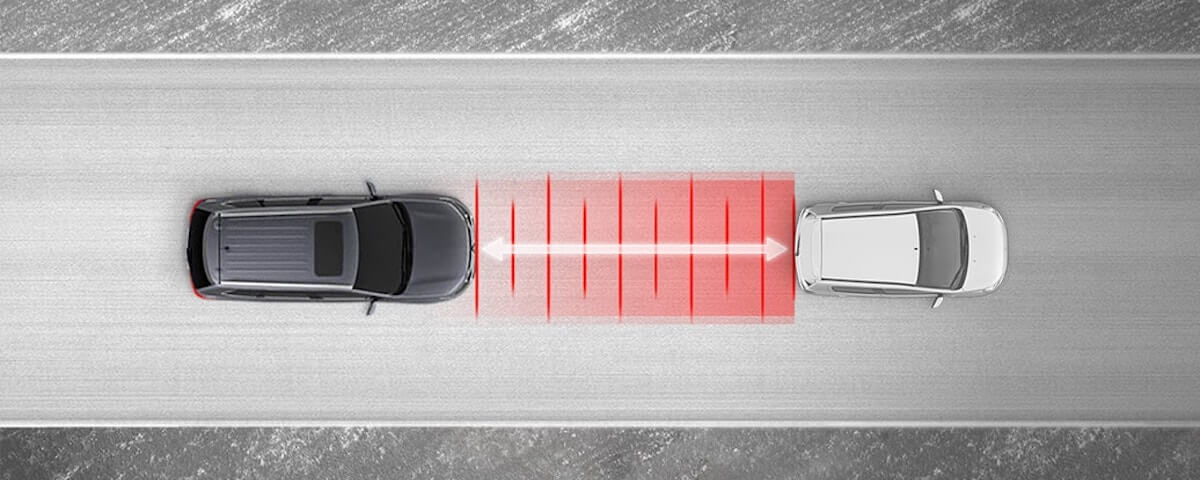 What Is Mitsubishi Adaptive Cruise Control?
Mitsubishi Adaptive Cruise Control is an intelligent system designed to make highway driving safer and easier by keeping your vehicle at a safe speed, even around traffic. Nearly everyone has tried using a traditional cruise control system, oftentimes a frustrating and confusing experience, requiring constant attention and adjustment to keep moving. This constant back-and-forth with switches can be distracting, and sometimes hazardous.
Fortunately Mitsubishi has created a solution to this problem with their new Adaptive Cruise Control feature, also known as ACC. Using a high-tech radar system built into the front of the vehicle, ACC measures the distance between vehicles ahead, and adjusts speed as necessary to maintain a safe distance. Best of all, if a vehicle ahead decides to change lanes, ACC will accelerate to and maintain your desired speed, and will activate again if a vehicle enters the lane ahead. The days of constantly adjusting cruise control are no more, simply steer your vehicle and Mitsubishi Adaptive Cruise Control will handle the rest!
How to Activate Mitsubishi Adaptive Cruise Control
Step inside your Mitsubishi and turn on the ignition, then safely accelerate to at least 25 MPH.
On the right side of your steering wheel, press the ACC button. For reference, it will look like the silhouette of a car with a speedometer icon.
Confirm that the ACC icon has appeared on the instrument display, and hold down on the silver up/down steering wheel switch to set your speed. The ACC system will now maintain your desired speed.
If a change in speed is needed, simply press up or down on the switch to adjust your maximum speed limit.
New Mitsubishi Vehicles With Adaptive Cruise Control
The Mitsubishi Adaptive Cruise Control system is just one part of the Mitsubishi e-Assist Safety System, and is now available on select new SUVs. For 2019, Mitsubishi Adaptive Cruise Control is available for all full-size Outlander models, including the hybrid-electric Outlander PHEV. For more information on the Mitsubishi Adaptive Cruise Control system, or how to use it, give us a call at (713) 371-4444 to speak with one of our friendly and knowledgeable teammates. Be sure to check out more exciting Mitsubishi features and technology, and view our new inventory to find your very own Mitsubishi Outlander with ACC, or one of our other exciting new vehicles today!